The First followers badge
Earned 8 months, 2 weeks ago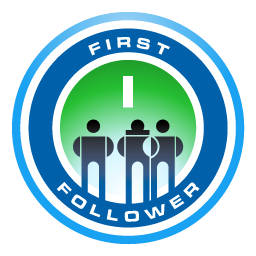 First followers
One of the ways to learn about activity in the Fragile Oasis community is to follow other crewmembers. This badge recognizes crewmembers with at least one follower.
< Go back to John's profile

Both John, and his twin brother, Paul were born in St. Paul, MN on January 25th, 1959 to Tom and Joan Pieper. They along with their 2 younger brothers and 2 younger sisters were raised in South St. Paul. John attended college at both Purdue University in West Lafayette, IN and St. John's University in Collegeville, MN. Formerly a Life Sciences Researcher, Youth Minister, and Crisis Intervention Counselor; John was disabled in 1997, is now doing Sculpting, Acting, and Art with the Interact Center for the Visual and Performing Arts. He occasionally writes on disabilities in the arts, sciences, and religion. John always looks up at night and still dreams about human space exploration and how we are better as a species for it.
Saint Paul, Minnesota, USA
Mission Control