The First share badge
Earned 6 months, 3 weeks ago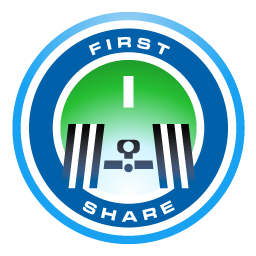 First share
Sharing Fragile Oasis projects and blog posts encourages friends to connect around what YOU care about. This badge acknowledges your first share. Want to increase your influence? Share again, and earn more sharing badges.
< Go back to Jancy's profile

I performed neuroscience researcher for 17 years and have managed various aspects of NASA's domestic and international space life sciences programs for 11 years. During my management expereience, I realized how difficult but essential it is to communicate space scientific and technological information to people of all ages and backgrounds and to truly engage them in the excitement of space exploration. Since 2010, my goal has been to find motivating and novel ways to inspire people about space. Most recently, I have led the Humans in Space Youth Art Competition (www.humansinspaceart.org), an international project to invite youth 10-18 years old to think about and creatively communicate their visions of the future of human space exploration. Through subsequent display and performance of this youth artwork worldwide, we hope to engage the world in dialogue about space.
Houston Texas
Mission Control