The First vote badge
Earned 1 year, 1 month ago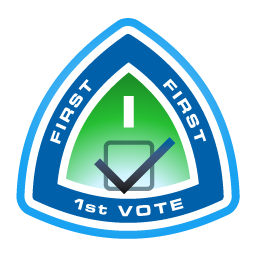 First vote
Voting unlocks the potential of the Fragile Oasis community to inspire, recognize, and help each other in our collective quest to make life better on our planet. This badge recognizes your first vote - a milestone. Now, go for two!
< Go back to Marco's profile

I am 26 and I have awith a strong passion for learning, discovery and deepening the knowledge of the unknown. I love different cultures and languages so much that I would love to build bridges between them, the ones we need so much today to make people come together and now eachother. I am interested lately in astronomy and space discovery missions (since april 2011). I have interest in environmental issues and I really understand how much in almost everything in our life EDUCATION is important, I believe it all starts from there. I have recently graduated in Business Art Culture and Communication in Bocconi University, Milan, Italy. To become an astronaut or help space exploration I would like to deepen my knowledge of marine enviroments, since "it all starts there". I don't know what I will be the sector I will operate in: it might be tourism (eco-luxury), communications, sports, cinema and acting, marketing and communication, space exploration ?! Some of these fields mixed ? I'd love to get a master in marine science since water in all its physical status plays such an important role in the preservation and birth of life. I have chosen my studies, but I wish I have decided before to be one of you guys, and bring the point of view you are sharing with all of us to earth. I have been touched by the selection of our italian new astronauts Samantha and Luca and by the last trips of Roberto and Paolo. But we never know where life and our decision bring us: I might end up being one of the explorers of the future on Mars ? or Moon ? There will be many companies like the last one proposing projects like "Mars One" ... I would be curious to know what do you think about it. I do believe like M. Fossum said that life is like a spacewalk. I am amazed by the beauty of the things sorround us but we have apparently such a short time to appreciate them... I agree with what has been said also by Cernan "If we don't watch where we are going, we will end up where we are headed". I am commited to make a difference in this life for this World, for Fragile Oasis. --- I volunteered HiTranslate Project helping translating information from The University of Arizona about the fantastic picture HiRISE camera shoots of Mars.
Italy
Mission Control