Davy Knowles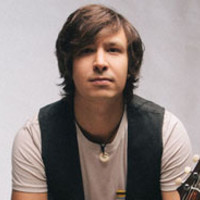 Davy Knowles took his place in the history of human spaceflight when his music was played to awaken the crew of Space Shuttle Discovery during its final mission.
Davy is a talented musician and humanitarian, making a difference as a member of 'Artists Against Hunger and Poverty' an initiative of WhyHunger.
Since his first US show at SXSW and the release of his debut album, 'Roll Away' in 2007, Isle of Man's Davy has performed over 500 gigs internationally. His sophomore album, 'Coming Up For Air', produced by Grammy Award winner Peter Frampton, lead to opening slots with Jeff Beck, Gov't Mule and a hugely successful 30 date romp throughout the US supporting the Sammy Hagar/Joe Satriani led "super group", Chickenfoot. After playing his own dates in Europe, the UK and Australia, the whirlwind culminated back in the USA with Davy guesting with the legendary Rhythm Devils.
In between support slots and major festivals including Bonaroo, Lollapalooza, and twice at Austin City Limits, his headlining shows at legendary rooms such as The Troubadour, Viper Room, World Café etc., garnered great reviews at radio. Having been invited to play on Jimmy Kimmel Live! and CBS This Morning, America became his new home.