Daria Musk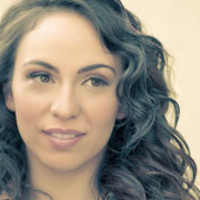 Daria Musk's live online concert in Google's social media space launched a new performance genre, connecting people all over the world through the shared joy of music, earning her an invitation to present at TEDGlobal 2012, and so much more.
Personal Data
Before the summer of 2011, Daria Musk was a young singer/songwriter with big dreams, an entrepreneurial streak, and a global-sized heart. A weekend of lugging her guitar amps through the rain and an invitation to Google+ sparked the idea to perform a live concert via Google+'s video chat feature, "Hangouts".
Girl in the woods of Connecticut turned early-adopter and went global overnight. Daria is breaking new ground, pushing the boundaries in music, tech and social media, and she's doing it in a grass-roots, heart-driven way with her "G+niuses" – The global community gathering around her music. It's her genuine enthusiasm, passion, voice and songs that seem to inspire and engage fans all over the world.
She's been featured by Billboard Magazine, Entertainment Tonight and Good Morning America. She gave her first TED Talk, hit stages and panels for SXSW, CMJ, BMI, MIDEM, BAFTA, GRAMMY, Google and more. She's now taking her online connection to the live stage – creating interactive global concerts everywhere she goes. Daria has always been a stargazer and lover of space... She finds endless inspiration in the vast beautiful Universe we're just beginning to know, thanks to NASA, astronauts and brave explorers of all kinds. She's is "crazy-honored" to be an honorary Bloggernaut here on Fragile Oasis!